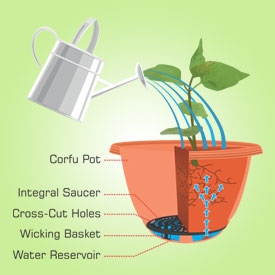 HOW IT WORKS
Hanging baskets tend to dry out rapidly. Also, excess water coming down from baskets is a nuisance. Integral saucers cover both issues and are invisible too!
Both water and fertilizer is recycled this helps plant growth and reduces environmental harm.
Extreme amouts of water such as rain can still escape without flooding the root ball.
"Eco-friendly" Saves water and Fertilizer